Nestled in the heart of Wan Chai, "The Luna" features architectural design reflective of the neighborhood's heritage
24 January 2018, Hong Kong) - Vanke Property (Hong Kong) Company Limited ("Vanke Hong Kong") today announced that its brand new serviced apartment, "The Luna," set to officially open its doors in April 2018, is now open for pre-leasing.
"The Luna" will make its home on Lun Fat Street, from which the tower derives its name, in the heart of Wan Chai, a convenient location offering guests vibrant lifestyle experiences and easy access to public transportation, restaurants, and shops around Star Street, Moon Street and Sun Street.
The modern 29-storey residential tower was designed by Make Architects, an international, award-winning architecture firm based in London. Drawing inspirations from Wan Chai's rich history as the hub of the printing industry, Make incorporated shiny, square-shaped, protruding champagne gold aluminum balconies on the curtain walls of the entire building that resemble traditional metal printing blocks. The balconies, with perforated facades, are stacked across all sides of the building, creating intriguing patterns play with various light and shadow formations, offering viewers a unique perspective from different angles.
'"The Luna" marks a significant milestone for Vanke Hong Kong. It is our first serviced apartment project launched in Hong Kong," remarked Quincy Chow, Vice President of Operations Department (Sales & Marketing), Vanke Hong Kong. "With a commitment to creating people-centric designs and spaces, we look forward to providing our guests the finest level of hospitality that cater to their sophisticated lifestyles. From urban professionals looking for the extra convenience and accessibility, to young families seeking a warm home, "The Luna" has something for everyone."
"The Luna" offers 105 units, ranging from 365 square feet to 1,771 square feet in size: studio flat, standard one-bedroom, deluxe one-bedroom, two-bedroom, and three-bedroom penthouse. Each residential unit comes with double glazed windows for maximum illumination and noise reduction, and is furnished with premium contemporary furniture. Balconies have been structured to provide guests the best view of the city, and some units also offer views of mid-level and the Victoria Harbour. Featured two-bedroom units include long balconies for tenants to step outside and better enjoy the views with friends and families, while the three-bedroom penthouse consists of a rooftop, ideal for hosting private parties.
Unlike most buildings in Hong Kong, "The Luna" includes lift lobbies on each floor that are surrounded by windows, allowing the natural sunlight to illuminate the hallways and generate better ventilation.
Other facilities include a clubhouse on the third floor with an outdoor gym, outdoor function area, terrace and club lounge for tenants to unwind after a long day and catch a breath of fresh air.
"The Luna" offers tenants amenities of a hotel such as housekeeping and concierge services, as well as the warm ambience of a home. MTR Wan Chai Station and tram stops are just steps away, while Central, Sheung Wan, and Admiralty areas are within close proximity to allow for easy commutes.
"The Luna" has opened up to pre-leasing, offering 20% early-bird discounts from now till March 31, 2018, with rentals starting at HK$22,560. Vanke Club members and their friends can enjoy further member discounts.
JLL is the leasing agent of "The Luna".
For more information, please visit www.theluna.com.hk
Quincy Chow, Vice President of Operations Department (Sales & Marketing), Vanke Hong Kong announces the launch of "The Luna"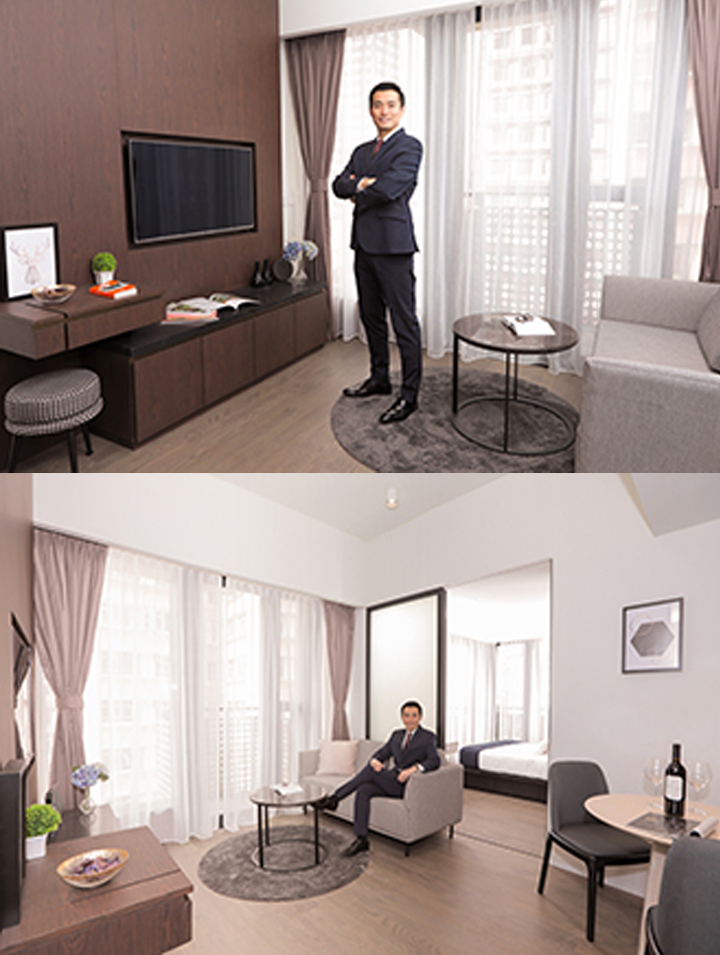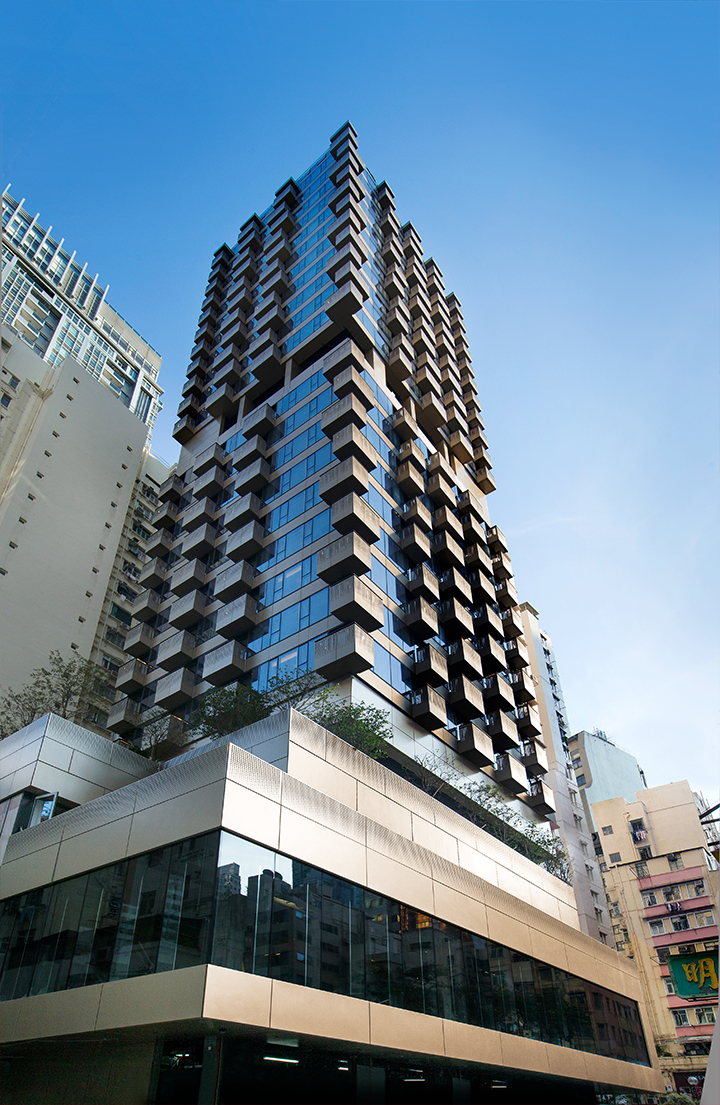 Building façade of The Luna
© 2021 Vanke Holdings (Hong Kong) Company Limited.
All rights reserved.